What is WPUnite?
We create and develop WordPress plugins, themes, products, and training for small business website owners.
Our goal is to help small business owners by consolidating WordPress resources, providing quality products and a support platform for getting things done fast.
We've sold THOUSANDS of units or our plugins and themes, and now they are available for one low priced bundle.   You'll also get access to any new products we create as part of your yearly membership fee.
If you find yourself spending hours each month looking for WordPress solutions, training, answers and quality plugins, then WPUnite is the resource you've been looking for.
WE HAVE A 30 DAY MONEYBACK GUARANTEE!
View Rave Reviews For Dan & His Products!
Got Questions about anything?  See if Dan is on LIVE Chat right now via tab on bottom right.
---
ALL OF THESE PRODUCTS INCLUDED!
Plus Any New Plugins and Themes We Launch for an ENTIRE YEAR!
---
ACME Theme – PREMIUM (Original and 2.0)
Have you ever wanted a simple clean responsive theme designed for marketers that will create simple lead funnels, member areas and download pages?  ACME Theme is that theme.   Check out our demo and you won't believe this theme is included in our club instead of selling for twice the price. Some cool features include member area only primary navbar, blank white template and member area only sidebars.
---
Link Directory Plugin – PREMIUM
Create your own niche search engine or link directory in seconds using your bookmarks. Use for local business directories, amazon stores, your own personal resource site, or combine with our Related Ads plugin to sell ads by tags.  It includes a bookmarklet so you can add links to your directly with just two clicks.
---
Search Engine Theme – PREMIUM
This theme works exclusively with our Link Directory plugin to create a "search engine style" WordPress site.  It features a custom homepage search engine template, and uses a special outbound link search results template.  This way  you can add your own "affiliate links" for any outbound link on the site.  It's Sweet!
---
Related Ads Plugin – PREMIUM
This is a really advanced plugin that makes an awesome ad manager for WordPress with one major twist. It displays ads based on the "tags" of your post (and even page). So once you setup your ads, all your posts and pages will show more highly targeted ads in ANY widget location. If you're serious about maximizing your ad space, you'll LOVE this plugin.
---
Optin Drop is a great way to get a user's attention as they try to leave your site. It drops down a slider and ask them a specific question. If they click "Yes" they go to an optin form, if they click "No" it closes the slider. See demo on plugin page.
---
Are you tired of complex social sharing plugins when you all you want is the top social sites with button count display? Do you want flexibility to add them via shortcode, sidebar widget or php include. This is the simple social plugin you've been waiting for.
---

ACME Feedback Plugin – PREMIUM
Did you ever wish you could collect and manage user feedback without the monthly expense of the premium services? Some of which charge up to $500 per month. ACME Feedback lets you ask your users questions and get feedback via a customizable sidebar tab or exit pop. But the features don't stop there.
---
Have you seen the squeeze pages that have a huge background graphic with a simple clean looking optin form right in the middle? That's what EZ Lead plugin does.. It makes a great front end squeeze page for your WordPress site.
---
Did you ever wish you could rotate different affiliate links all from one link? Random links works just a like a regular affiliate link cloaker plugin, but it gives you the option to rotate any number of outbound links in random or sequential order using just one link.
---
Do you want a simple countdown system that locks content after a certain amount of time? That's what our scarcity plugin does. Protects by countdown.
---
Social lockers are plugins which let you block content from being displayed unless the user "shares" on Facebook, Twitter or Google plus. A simple way to get viral exposure for a free report or free download.

Related RSS Plugin – PREMIUM
Our most popular plugin. SEO Experts recommend using sidebar news feeds to create page activity that Googlebot will like.. However, there's one big problem. The same news stories will appear on every page. What RRSS does is create custom news feeds for every post using "tags". So you get highly targeted, related and unique content on every post and those links can be no-follow and open in new windows.
---
This is one of our most popular plugins because it addresses a major frustration. PluginBot organizes and manages all your plugins across all your WP Installs. So basically you can see a list of every plugin you've ever installed and quickly install it on any other blog you wish.
---
Have you ever wanted to display ads to mobile users, or hide content based on a user's device? With ACME If Mobile you can display mobile-only content using shortcodes. If you take the growing trend in mobile seriously you'll love the advanced stuff you can do with this plugin.
---
Did you know that there's a flaw in Google analytics that doesn't accurately measure time on site if a user visits your home page and nothing else. Bounce rate plugin merely adds an event to your code so that analytics tracks time on site for one page visits. It reduces your bounce rate instantly.
---
Check webmaster tools stats and add a new site to Webmaster tools via WP Dashboard. If you haven't added your sites to Google Webmaster tools yet, it's an absolute must do.
---
This plugin addresses a common problem among bloggers. What to write about. ACME Inspirator lets you enter your primary keywords and then it gives you ideas for fresh content based on current events, popular Q&A sites and more. It even gives you sample headlines. Brilliant but simple way to inspire fresh content ideas.  We GUARANTEE this plugin will generate post ideas for you.
---
How old is your blog? Do you have some great linkbait posts that would be great to syndicate again, but you can't because they aren't recent enough for the default WordPress feed? Or is your WP site setup with pages and not posts? Selected RSS lets you create custom RSS feeds from any post OR PAGE. We give you syndication tools to distribute these new feeds to generate fresh traffic to your site.
---
Are you getting feedback from your visitors or using polls to encourage site engagement? WP Polling plus keeps your user's engage, increases time on site, and gives you actionable data you can use to improve your site.
---
Do simple visual or audio popups get your attention when you visit a site? Of course they do. Pop Notifier lets you add this visual and audio cues to direct your visitors attention to discounts, value propositions or time sensitive messages.
---
AND MORE COMING!
---
Why Not Join Us Today?
Whether you're looking for RSS Plugins, SEO Plugins, FeedBack Plugins, List Building Plugins or Social Plugins…  you'll discover we've got a lot of unique products specifically designed for online marketers looking more traffic and conversions.
We also just released a new version of our ACME Theme which is INCLUDED with your membership. This is the perfect theme for those that want to creates simple sales funnels without the expense of a high end theme or plugin.
Our Link Directory Plugin and Search Engine Theme also just launched.  This is the easiest way to create a niche directory site, local link portal, affiliate resource site or any kind of directory you can imagine. This powerful combination of plugin and theme should sell for TWICE the price of WPUnite membership..
But it's INCLUDED when you purchase today!
---
Let's Get Started!
This is a full year of access to our membership site for one low price. There is NO "auto-renewal", you can decide if you wish to renew a year from now.
Our membership includes the benefits below and there are no upsells after your purchase!
Download All Our Plugins/Themes
Get Personal and Client Rights*
WordPress Training
WordPress Support
Access To Member Q&A Site
30 Day Money Back Guarantee
This is NOT a Subscription, there is no monthly billing. However the price could increase at anytime to $47 or more.
Save $5.00 Instantly when prompted to share on Facebook!
You'll lock in the price below when joining today.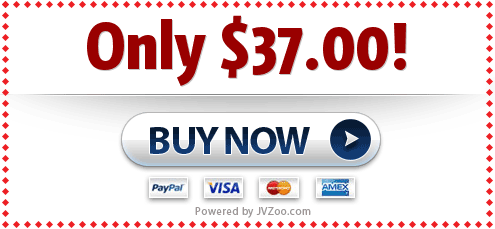 After payment simply follow the return link to registration page. You'll receive a few confirmation emails and receipts after purchase. We assure you after those initial emails we only send occasional announcements and updates.
*About Our Rights – All of our plugins come with Unlimited Use Personal Rights and Most with Client Rights. Occasionally we'll add 3rd party plugins we've acquired rights to, but those rights may not include "client" rights. We'll note those on the download and info pages.
Important – Some of you may have purchased our ACME plugin bundle previously. While this offer contains some of the same plugins, there is much more added to the WPUnite offer and this is a completely different deal. We hope you'll join us in WPUnite to get all the new products that are coming in 2014.
---
When you join today, you help drive development of new plugins and themes that we'll add to WPUnite over the course of your membership.
Join our community today,  and if you're not satisfied we offer a 30 Day Guarantee.
To Your Success!
Dan Nickerson
Founder – WPUnite.com
---