FIVE PLUGINS & FIVE THEMES
FOR $37.00
All my products with Unlimited Personal and Client rights, private Facebook group, tutorials and support is included in
ONE LOW PRICED BUNDLE.  Look Around and Learn More!
Get These Plugins with Unlimited Personal and Client Rights
Related RSS Plugin
Use our Related RSS Plugin to generate a unique, targeted, relevant RSS News Feeds on the sidebar of every page and post of your WordPress blog automatically.
Designed and used by SEO Experts to get stale pages to update automatically with fresh sidebar news feeds.
Unique and totally customizable RSS feeds on each page
The ability to open RSS feed links in new windows
The ability to control the character length of feed content
Customize your widget title based on keyword tags
Use Custom fields to easily add custom feeds to pages!
Make Your RSS Feed Links No-Follow!
Plugin includes unlimited personal and client use rights.
Over 2,000 Units Sold!
This is exactly what I have been looking for – every other plugin so far opens in the same window, so you lose your visitor when they click on the news link.This is perfect!
Thanks
–Melody
---
Link Directory Plugin
Create your own niche search engine, classified site or link directory in seconds using your bookmarks. Use for local business directories, amazon stores or your own personal resource site.
It includes a bookmarklet using "press this" functionality, so you can add links to your directly with just two clicks including any highlighted content or images.
It also has special custom fields so you can have unique "display links" and unique "affiliate links" for all outbound links. This works with any theme, but is designed to work with our own Search Engine Theme.
---
Custom RSS Plugin
Custom RSS lets you create custom RSS feeds from any combination of custom links, posts, pages, categories, tags and even custom post types.
This isn't just about making simple RSS feeds.  This is about harnessing the power of RSS to interlink your site network, manage ads, manage affiliate links and drive traffic to old content fast.
You can use affiliate links, links from other sites, links from your blog network, links from HTML sites… you can merge them all into one feed or create as many custom feeds as you want.
Got an old HTML site that's never had an RSS feed and NEVER been submitted for RSS Syndication?
Just create a custom feed for it with a WP install.
---
ACME Feedback Plugin
ACME Feedback is a feedback form plugin for wordpress that's activated via left or right site tab, or on exit. Move your cursor to the top of the screen and you'll see it activate. Then close it and click the Feedback Tab on the right.
You can display a survey with up to five questions on the right side of the popup and any widget on the left hand side.
After the survey is completed you can display any html or javascript.. Yes, even optin forms.
Have responses emailed directly to you or view inside your dashboard.
Every single day the majority of your website visitors exit your site without taking action. How much extra income would you generate if you discovered the reasons why?
ACME Inspirator Plugin
This plugin addresses a common problem among bloggers. What to write about. ACME Inspirator lets you enter your primary keywords and then it gives you ideas for fresh content based on current events, popular Q&A sites and more.
It even gives you sample headlines. Brilliant but simple way to inspire fresh content ideas.  We GUARANTEE this plugin will generate post ideas for you.
Get These Themes Included With Membership
(These are GeneratePress Child Themes)
While most marketers would sell each of these products for separately with big launches, then have additional prices/upsells for extra rights etc.
I'm not that guy.
You get EVERY PRODUCT on this page including this theme* for just $37.00.
The Offer
Pay me $37.00 (One Full Year of Access)
Get all my stuff with unlimited personal and client use rights. (not an upsell)
Don't resell or giveaway my stuff
Yes, there's a 30 Day Guarantee
Does this all make sense?
Great, click the link to order and get instant access on the other side.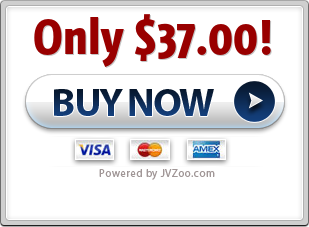 *The theme used here is the WPUnite theme, however this
one sales page
is built using a plugin
which is an extra charge if you want this layout.  
Email if questions
.
"Dan's products are priced so well they are a complete no brainer. he is also ethical and provides great support for each of his products."–K Marsh